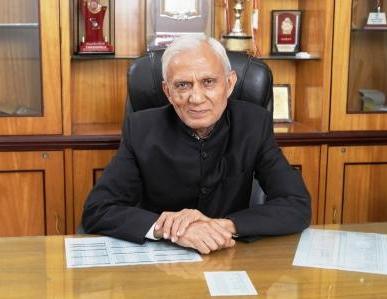 I state with pride that I have been associated with Takshshila Institute right from its inception in 2004. Prior to joining this Institute, I was Principal of Govt. Engineering College, Bilaspur from where I took voluntary retirement to join this Institute as Founder Principal. Before this I was also Principal of Govt. Engineering College, Ujjain and Principal (I/C PTDC) of Govt. Engineering College, Jabalpur.
It gives me great pleasure to welcome you all to the Takshshila family. Takshshila stands out as a unique Institute because of its distinct and innovative teaching, training and personality development methods. Our Training & Placement cell takes care of training and placement of students. As a consequence, our Alumni have brought laurels to the Institute by their performance, both within the country as well as around the globe. A few of the Alumni have become good entrepreneurs and are providing jobs to others.
In order to make students employment ready and/or to make them good entrepreneurs, we have signed MOUs with a number of organizations, Jabalpur Incubations Center (JIC), IBA, TPCRA World & Dragonchain, USA, to name a few.
Apart from all this, we have one of the most beautiful campuses situated in the heart of the city. Our Campus is surrounded by famous places of Tourist Interest, Balance Rock, Sharda Mandir and Madan Mahal .
At the end, I would like to welcome and congratulate you for choosing Takshshila for giving a start to your professional career. We assure you of an eventful and pleasant journey during the course of studies and all round development of your personality in this Institute.
………………………………………………………………………………………………………………………………………………………………………………………………………………………………………………….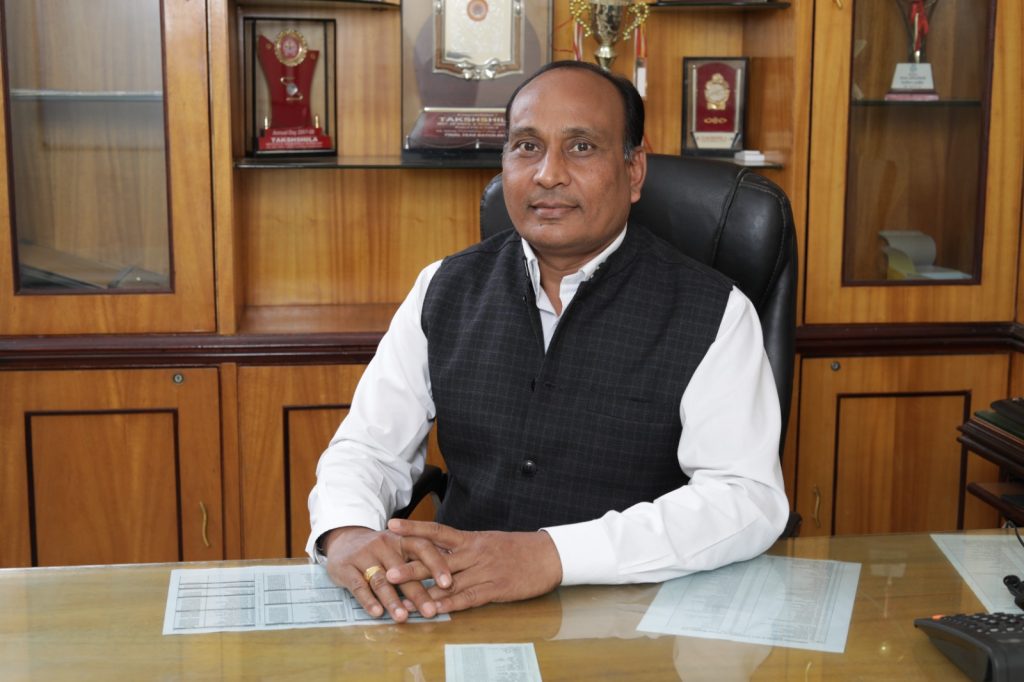 Warm greetings and welcome to our college website…!!
It gives me immense pleasure to welcome you all to "Takshshila Institute of Engineering and Technology". As the Principal, I am delighted to extend my warmest greetings to each and every one of you. You are about to embark on an exciting journey filled with knowledge, growth, and countless opportunities.
TIET committed itself to a vision "To develop outstanding engineering professionals with good discipline and strong ethics". The academic activities of this institute concentrate on helping the students to gain an excellent theoretical knowledge and to develop skill oriented hands-on activities. I assure you that you are in the right place to shape your future and achieve great things.
Our college campus is a vibrant hub of extra-curricular activities, where you will have ample opportunities to explore your interests and unleash your creative potential.
We take pride in the achievements of our alumni, who have gone on to become industry leaders, entrepreneurs, and change-makers. As you step into the corridors of this institution, I encourage you to dream big, set ambitious goals, and strive for excellence in everything you do.
……………………………………………………………………………………………………………………………………………………………………………………………………………………………………………………..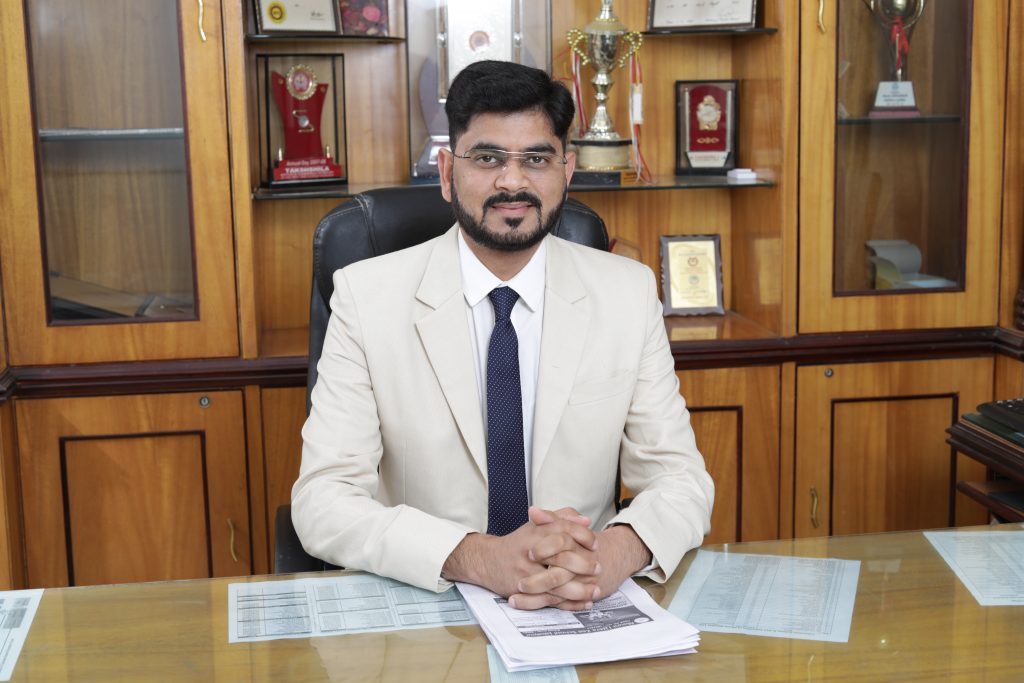 It's a pleasure to serve as the Director Academics of Takshshila Group of Institutions, Jabalpur.
Our aim is to provide world class education in the field of science and technology. Over a period of more than two decade, T.I.E.T has emerged as a leading institution in engineering in central part of India.
Today T.I.E.T is positioned to make contributions to the advancement of technology solutions and sustainability to lead the way toward growth of technological resources. The institute is preparing the next generation of engineers who will lead the path forward in the years ahead.

The Institute is committed to create an ambience for nurturing innovation, creativity and excellence. We emphasize on developing all round leadership skills. In doing so, we believe the Institute will continue to create unique and novel programs to make significant contributions to Science, Technology and Management.
We are confident that all our efforts will grow into epitomes of achievements in the larger academic parlance. Hopefully, our efforts in all the major areas of science and technology will produce fruitful results in academic innovation, top-tier journal publications, citations and technology developments.