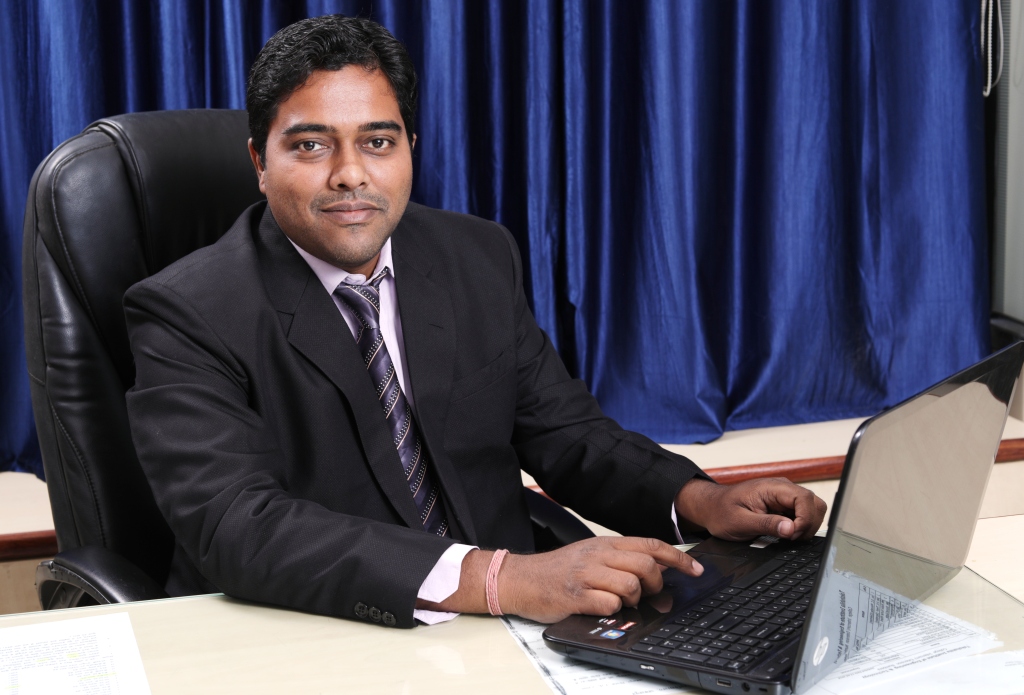 The Department Head is Prof. Shobhit Verma. The Department has well qualified and motivated faculty. The faculty is working with great enthusiasm for teaching and research. Some faculty members are pursuing PhD and some of them are in the final stage. Department is equipped with state of the art labs with R & D facilities and uninterrupted power supply.
Course Overview
The primary objective of the department has been to impart quality education, training and research at the undergraduate & postgraduate levels in various areas of Electronics and Communication Engineering. The major areas of faculty expertise of the department include Communication Systems, Control Systems, Digital Signal Processing, Image Processing & Computer Vision, Multimedia Security, RF and Microwaves, Speech Signal Processing, VLSI design and Wireless communication.
PROGRAMME EDUCATIONAL OBJECTIVES (PEO)
PEO I: To produce efficient electronics and communication engineering graduates with strong fundamentals in mathematics, science and engineering
PEO II: To provide students with a "hands-on" approach to electronics & communication engineering, so that graduates process the required needs under the realistic constraints.
PEO III: To inculcate leadership qualities in graduates with strong communication skills, competence to function effectively in multidisciplinary orientation teams, capability to assess and relate engineering issues to ethical, environmental and broader societal context.
Course Snapshot
| | | |
| --- | --- | --- |
| Course Duration | | 4 Years |
| Eligibility Criteria | | 10 + 2 Examination with Physics and Maths as compulsory subjects along with one subject Chemistry / Bio-Technology / Computer Science / Biology with minimum 50% and JEE. |
Course Content
The Course curriculum is followed as per the syllabus given by RGPV. Continuous effort is made to teach beyond the university prescribed course to add value and to keep pace with the cutting edge technology. A variety of optional subjects are floated in the elective subjects so that the students can choose courses according to their preferences. In the Lab courses value added experiments are encouraged beyond the prescribed syllabus. In the final year B.Tech project the students are doing their project work under the guidance of a Departmental faculty. Industry / R&D interfaced live projects are also encouraged by the department. Students are highly encouraged to write research papers / articles in good journals/conferences/workshops. Facilities
The Department has well equipped laboratories with modern equipment. Simulation softwares like MATLAB, pSpice are available for research related work. Modern equipment like spectrum analyzer, digital storage oscilloscope, antenna trainer, microwave benches, VSWR meters are available in the various Laboratories of the department. Some of the Laboratories of the Department are as follows:
Digital Electronics Lab.
Electronics Circuit Lab.
PCB and Electronic Workshop Lab.
Analog Communication Lab.
Digital Communication Lab.
Microwave Lab.
CAD FEKO lab.
Embedded Lab
Optical Communication Lab.
MATLAB.
VLSI Lab.
Career Options
Electronics and Communication is a highly lucrative Engineering Branch which has a huge potential in modern industry. The Job opportunity in this Branch is very wide starting from Electronics Industry jobs to software jobs. Many students prefer to go for higher education like M.Tech and PhD in the area of electronics engineering.
Our past record of campus placement is excellent where most of the eligible students have been placed in good companies, Government organizations and many of them have chosen to pursue higher education in good organizations like IIT and abroad universities.
Activity-