"JIGYASA-2022" Organized by Takshshila Institute of Engineering & Technology, Jabalpur, M.P.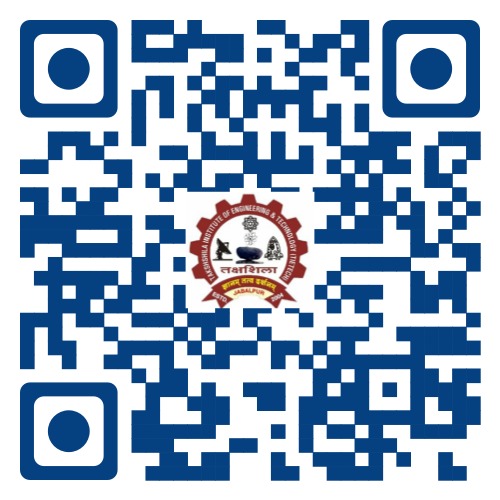 <<—SCAN THIS QR CODE FOR REGISTRATION OR USE THIS URL–>> https://tinyurl.com/53n3nub6
Exam Instructions
Exam Mode – Online
Free Registration
Eligibility Criteria – 10th / 11th / 12th Aspirants of 2022 (All Streams)
Theme of Competition
– Aptitude
– English
– Reasoning
– Computer
– Physics
– Chemistry
– Mathematics
– General Knowledge / Current Affairs.
• Exam Related Information's will be sent on Mobile Number and Email Id given by the Candidates. If Email Id not Available Put – takshjigyasa2022@gmail.com
• Exam will be organized in 4 Sessions. Each Session will be conducted on last Sunday of the Month (March – June 2022).
• Grand Finale of All sessions will be conducted on 24th July 2022.
• All Participants will get e-Certificates on their Mail Ids. Attractive Prizes will be awarded to the Winners. Lucky Draw Winner & Winners of Each Session will be displayed on our College Website -www.takshshila.org
• Competition is solely for Education and Knowledge Assessment Purpose.
For More Information Contact:
9691478784, 9131434563, 9589928533, 9301521452